Non-fiction books have it made. You can make the crappiest cover in the world, and  have the worst  writing and editing skills,  but it will still sell. Because what non-fiction really sells is Information, and if the information is good, people will buy it. Regardless of the cover.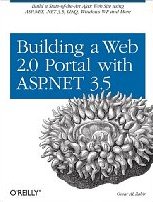 Case in point is the cover for pretty much any computer book released in the last three years. When they start showing clip art of sea creatures and plumbing tools on the cover, they've pretty much given up on paying for real cover design.
Fiction on the other hand, sells Entertainment, and that's a more subjective and delicate area. Even if you like books about demons, how do you know that this particular book about demons is going to be worth your time before you read it?
Of course there's online reviews… if you remember to look the book up when you get home, and if the book gets stellar reviews, and if you're at that bookstore again, and if the book is still there…
Personal recommendations are always a good bet, especially those given by people who know you. I'm lucky enough to have a friend who has read every book in the world. Twice. All I have to do is hold a book up and he can tell me all about the plot, the series, the author, where the author lives, whether the author is still alive, and more importantly, if he thinks I'd like the story or not. But you don't know the Schaffdog, and even if you did,  you can't afford to pay him to follow you around to bookstores all day. (If you can, shoot me an e-mail and I'll hook you up.)
For the rest of us, I'm going to share with you the method  I use to  make a snap judgment of a fiction book. It's the litmus test I've used for years to calculate whether I'm going to buy a book off the shelf or not.  Of course it isn't 100% accurate, there's always some stinkers that are going to make it through, but I've had pretty good results using this method:
Rule 1 – Bad Book Covers Likely Cover Bad Books
I've found bad book covers to be a fairly accurate indicators of crappy books. Especially when you factor in the world of self-publishing, which presupposes self-cover-designing, resulting in covers that are little more than screen-captures of The Sims. If the author doesn't care about the cover, you shouldn't care about the contents.
Before you balk about judging a book by its cover, check out rule #2…
Rule 2 – Good Book Covers Don't Mean Anything
It's important to realize that with traditional book publishers, the author doesn't always have input on the cover of his/her own book. Covers for books are often developed or contracted by the publisher's marketing departments. I'll have more to say about that in a different post.
Book covers are a negative indicator only.
Trusting a  book cover is trusting a marketing department  whose goal in life is to make you love the  cover, regardless of the contents. In short, book covers are a negative indicator only. They can be used to sift out crappy books (See Rule 1 above), but they aren't really a valid method of  identifying good books.
Rule 3 –  Sifting the Cover Copy
It's true that publishers also have control over the cover copy (the condensed description of the story on the back/inside dust jacket of the book) and this information might not be written by the author. It's more likely concocted by a marketing team using verbiage and trigger words they believe 'resonate with the target market.'
But (and this is a big 'But') they aren't likely to lie about the facts. For instance, what the book is actually about. So you, as a critical consumer, need to be able to sift through the bullshit and decode the cover copy, take out all the adjectives and adverbs, and cut away all the marketing fluff to get down to what the story is really about.
What if you cut out all the B.S. and find that there's nothing left? It means they might just as well have spray-painted the cover black. It tells you nothing about what's inside. You'd be surprised at how many books have cover copy like this.
Boiling down the cover copy to 'just the facts' should help you make your decision.
Rule 4 – Blasting Book Blurbs
Book 'Blurbs'  are quotes of endorsement requested from people of influence.  They are added to the book cover or first few pages, to let the readers know that So-And-So liked the book. One or two big-name blurbs don't offend me, but  the more that get added, the more likely the book is simply written by someone with a lot of friends, and no real indicator of talent. It's like those people in school voted as King and Queen. It was certainly popular to like them, but it wasn't a valid measure of whether you would like them or not.
Something you might want to consider: Make a note of the publisher of the book you are considering. Then note who is giving the blurb, and what publisher *they* belong to… Do you see what I'm getting at? Am I insinuating that the publisher might solicit blurbs from their own big-name authors in order to boost sales of their mid-list authors?
I am.
Endorsements don't carry any weight with me. What does it mean about a book if Neil Gaiman likes it? Remember what I said before about cutting away all the marketing fluff? Blurbs are marketing fluff.
Rule  5 – Page  69 trumps Page 1
Books on the topic of writing fiction devote a great deal of attention to the first line of the story.  They call it 'The Hook' and it's assumed to be just that; a device the writer should use to snare casual browsers into buying the book.
I promise you this: The first line is the most read, edited, changed, pondered over and focused upon line in any book. This is the reason you shouldn't trust it. It's like buying a car based on the hood ornament or company logo.
I generally ignore the first page of the book, and skip to page 69. Why 69? Hell, why not 69? By that time, the author is into the story and is forced to focus on the real issues an author has to face –  plot, dialog, description – in other words, Real Writing. By page 69 the author's guard is down and you're seeing the real thing. Not the icing, but the cake.
The first line is the most read, edited, changed, pondered over and focused upon line in any book. This is the reason you shouldn't trust it. -Conrad Zero
If  page 69 is filled with spelling and grammatical errors, or contrived dialog…beware. If  it is laden with first-person narrative, and lots of "I" "me" and "my," the whole book probably reads like a diary.
By the way, this works for audio recordings as well. Jump directly to Track Number Seven.
Executive Summary
There's few  things you really need to know about a book to determine its off-the-shelf value to you. The genre, a rough description of the story, and the writing ability/style  of the author. [Editor's Note: My friend James requests a body count be included.] By filtering out bad covers, sifting out the marketing B.S. in the cover copy, and going right for page 69 to get a real sample of writing style, you should have a good idea of whether you'll like the book in less than a minute.
No system is foolproof, but I hope this guide helps you to sift some of the trash out of your reading queue.
Yours Darkly, Conrad Zero