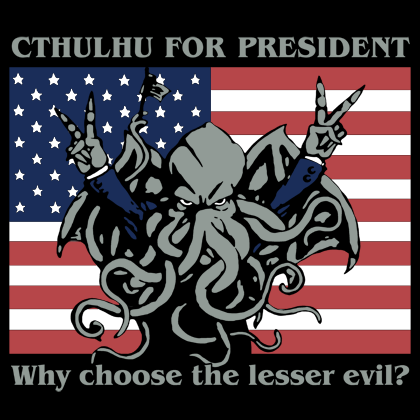 Lemmy (Need I even mention his last name? Do you know anyone else named Lemmy?) Speaks out about the US presidential election.
From the article on suicidegirls.com,
They are all the same anyway. All politicians are bastards anyway, every one of them. It doesn't matter who you vote for you'll always have a s*** government. All they are after is themselves and their pockets. They are all lying, cheating bastards
I couldn't agree more. I voted today, and I can happily tell you I did not vote for any Republicans, Democrats or Ralph Naders.
I voted for Cthulhu, "Why vote for the lesser evil?"
Yours Darkly, Conrad Zero