For those getting their Fringe on this week, I recommend Michael Merriam's Darkly Through the Light Waters, Twin Cities Tales.
Michael is a great writer and reader. His performance is a hybrid of an author reading and a minimalist, one-man show where the one man happens to have the script with him on stage.
The three stories Michael presents are short, entertaining and chock-full of magical beings, action and romance. Think True Blood without the vampires.
Here's a copy of the flier which gives you pricing, schedule and more description: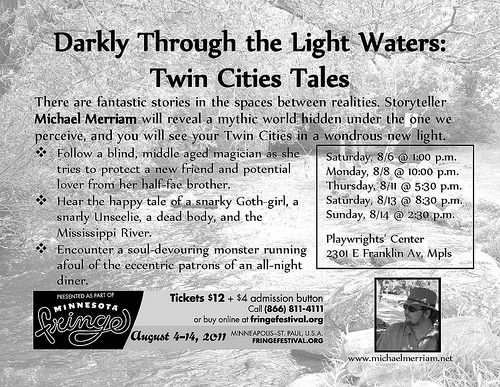 Yours Darkly, Conrad Zero