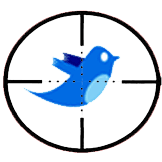 The fun pseudo-utility behind #followfriday and #wisdomwed crashed into my occasional tarot reading, and gave me a fabulous idea.
I've decided to perform a tarot reading for the entire world every Tuesday.
I know, tall order huh?
A tarot reading is far too 'big' to post in a tweet (esp one for the entire planet), so I'll post the short version on twitter, and a link here to the blog at conradzero.com for the spread and my   interpretation. The posts will have the hashtag #tartotuesday
For subjects, I'll try to pick timely topics, possibly the hot twitter topic of the week, possibly something related to my writings or maybe Jagged Spiral, because if that isn't a worldly topic, nothing is.
I'm still working out the details, but for this first week, the topic will be the Swine Flu…
Stay tuned.
Yours Darkly, Conrad Zero