Suffer from writer's block?
Have a looming writing deadline?
Do you need a writing motivator?
Dr. Wicked's Website Write or Die lets you set a word-count goal and a time limit. If you pause for too long, or get distracted, the screen turns red, then your words start getting erased! Talk about motivation! Or you can set it to set reward sounds/pix to show if you are meeting your writing goals! The carrot or the stick, whichever works for you.
At any point, you can hit Done and save what you've written to your clipboard. The website also offers you cut-n-paste code to display your results:
[Update Aug 2015 – Write or Die 2 screenshot shown below. The website and program are available from the same links.]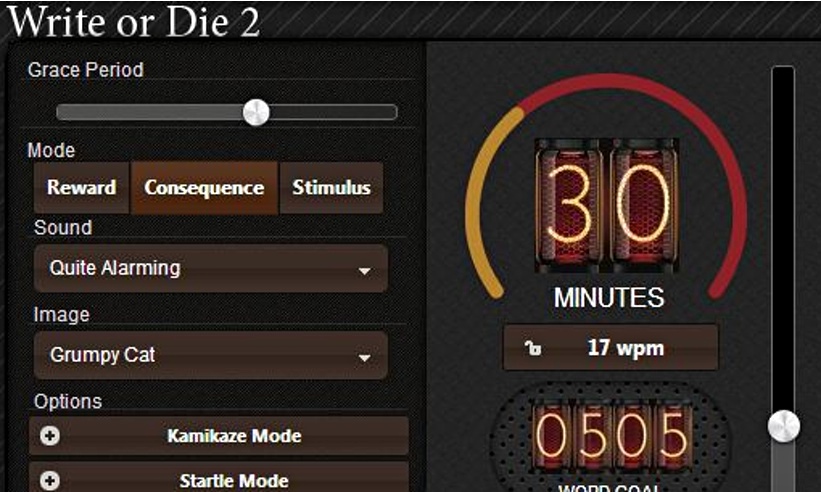 Looks like there is a standalone version of Write Or Die available for only $10 for people who want to use the program offline. (A great idea; no distractions to keep you from your goal…)
I'm just using it as a word count goal setter and pretty much ignore the rewards. Regardless of how you use it, it's a great tool, well worth the price.
Thanks to Lifehacker for the link.
Yours Darkly, Conrad Zero