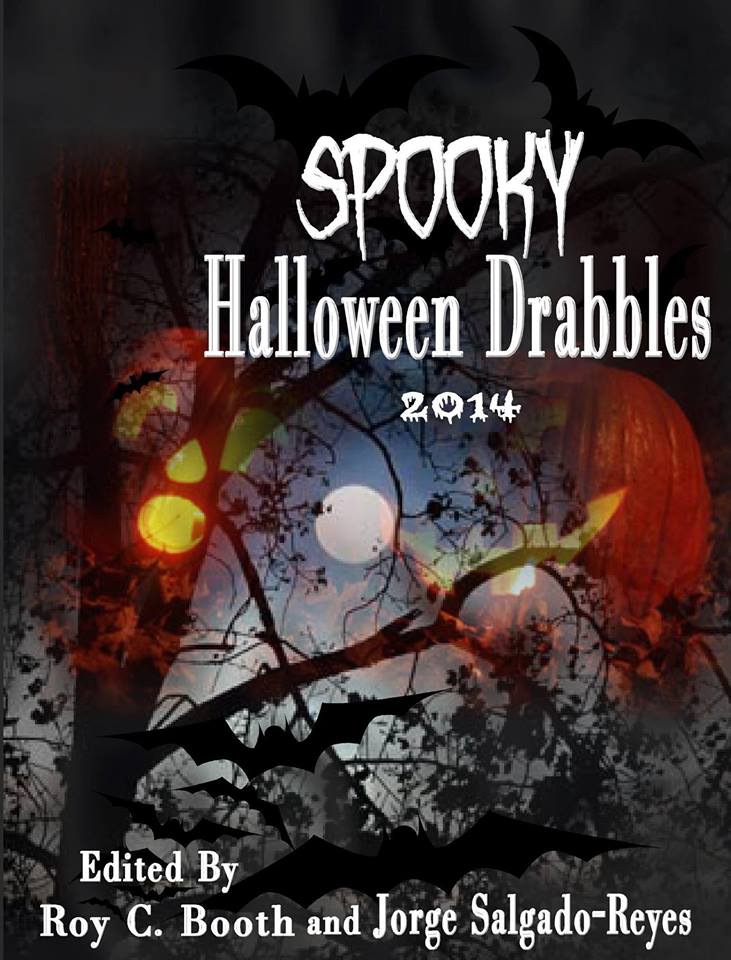 A Spooky Halloween Drabble
A "drabble" is a 100-word fiction story. It has to be exactly 100 words, which is about the same amount of information you could fit on a handful of fortune cookies or a social media status update.
Publisher/Editors Roy C. Booth and Jorge Salgado-Reyes have compiled an anthology of spooky, Halloween-themed drabbles from authors all over the world.
My own contribution to this drabble anthology is called My Boss Is Evil. It highlights an evil day of an evil henchman in an evil office, and … you guessed it, the boss is evil too.
Drabbles are ridiculously addictive, fun and fast-reading. These Halloween-themed drabbles are perfect for the season. They are all spooky, but not really scary. In fact, they would make for perfectly creepy bedtime stories, or for telling around an evening fire while burning those autumn leaves…
You'll go through these faster than a tube of Girl Scouts Thin Mints Cookies!
Purchasing Links
Spooky Halloween Drabbles 2014 is only available as an ebook from Amazon.com:
From The Publisher
Need something to amuse you this Halloween holiday season? These drabbles will keep you entertained and amused throughout!

Werewolves, vampires, ghosts, fairies, djinns, goblins, trolls, witches, brownies, banshees are all on the prowl in these spooky drabbles.
Book Info
Genre:   Fiction / Dark Fiction / Fantasy / Anthology / Drabbles
Publication Date: 15 October 2014
Publisher: Indie Authors Press
AISN: B00O2A0G9O
Book Length: 140 pages