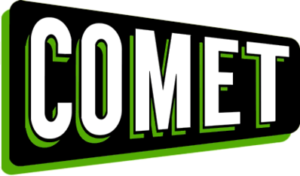 From their press release:
COMET.TV has an incredible array of movies that you simply can't get with a subscription to streaming platforms like Netflix, Amazon, or Hulu. From wild adventures on Mars to critically acclaimed classics, COMET is the ultimate home of sci-fi and horror… and it's all totally free, no subscriptions needed.
I checked it out, expecting there to be some kind of membership, or sign up, or other marketing BS. But the fact is, Comet is the real deal. Jump on and, as their tagline says, "Space out." Good luck trying to understand how their business model works, but it's nice to see a channel dedicated to science fiction, supernatural, horror, adventure and fantasy series and films. And with over 1500 hours of programming, there's plenty here you've probably never heard of.
Oh, and they just aquired the rights to Mystery Science Theater 3000, so watch for that…
Yours Darkly, Conrad Zero