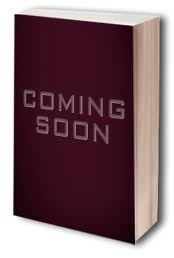 When Shannon's father goes missing from his fishing boat in sleepy Hill City, MN, she puts her journalistic skills to use. The rumor of a fish that eats people is bad enough, but Shannon will uncover a truth is much worse...
About the Book
A Fish That Catches People?
That is the disturbing thought which launched me down the rabbit hole of pondering and experimentation to come up with the short horror story called Lure.
Shannon is a journalist who uses a cane to walk due to a spinal injury. She is called to Hill City to manage the affairs of her estranged father, who has gone missing. When his fishing boat turns up covered in blood, Shannon puts her investigative skills to use.
The locals talk about a giant fish called "The Lunker" and those who claim to have seen it say it's over fifteen feet long. Is the Lunker real, or just a fish story? Is it related to the strange artifact pulled from the lake? What's really happening to the missing residents of Hill City, MN?
Shannon may use a cane to walk around, but she's far from weak. And she's determined to learn the truth…
Lure is set in the real world location of Hill City, Minnesota.
From The Author
As an aside from the horror-comedy Invisible Flying Pony series that I've been working on, I took a break to write this more serious, otherworldly horror story. There's very little gore here, but a lot of concepts that may leave you worried about my social affect and/or mental state of well-being. Aside from the obviously strange antagonist (a fish that catches people), I also wanted a memorable protagonist. So I invented Shannon, who walks with a limp due to a spinal injury caused by polio. Treating her disability as a positive trait was a challenge, but I think it was worth it. I've grown to enjoy working with Shannon, and I can see her having a role as a protagonist in a full-length novel in the near future…
From The Publisher
Lure will be published by Unlightenment in 2015.
Yours Darkly, Conrad Zero
Disclosure of Material Connection: Some of the links in the page above are "affiliate links." This means if you click on the link and purchase the item, I will receive an affiliate commission. I am disclosing this in accordance with the Federal Trade Commission's
16 CFR, Part 255
: "Guides Concerning the Use of Endorsements and Testimonials in Advertising."