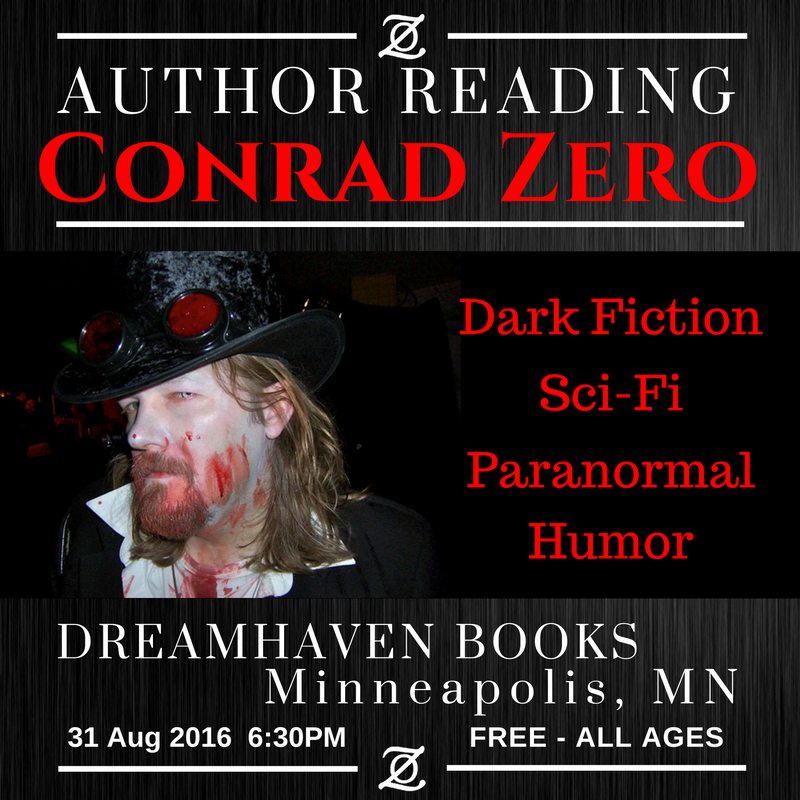 I've been attending the Speculations series readings at Dreamhaven Books for years, and it's an honor to be invited to read there myself!
On Aug 31, I'll be reading at Dreamhaven books in Minneapolis.
This will be my first "solo gig" since the days of Jagged Spiral. (I think our last show was around 2011?) I'm both nervous and excited to share what I've been working on. Expect readings from my published works of dark fiction, science fiction, paranormal adventure, horror and humor, along with some Authorly Q&A. I'll definitely be reading pieces from my upcoming work, The Gloom Queen, which is described as Stephen King's Carrie meets E.A.Poe's Tell-Tale Heart.
The reading starts at 6:30, but you'll want to get to Dreamhaven early and browse the collection of rare and out of print books, comics, and collectables. And if you're interested in autographed copies of works from local authors like Neil Gaiman, Emma Bull and more, you'll want to get there REALLY early!
The event is FREE and All Ages are welcome. The reading should last till around 7:45, and then we're off to Parkway Pizza for the afterparty! Happy hour 2-4-1s and "Minneapolis Style" pizza.
Hope to see you there! And for those out of state, you should RSVP for the event anyway, I'll be broadcasting via Facebook Live (if the software actually works!)
Yours Darkly, Conrad Zero