From Audio Podcast to Video Bliss (Almost)
For a few years, I recorded and edited the podcast for the Minnesota Speculative Fiction Writers' Group. I would record our monthly writers' discussions on a Zoom H4n, then dump the sound file into Sonar, add a voiceover intro/outro (some intros were provided by fellow MNSpec authoress, Abra Staffin-Wiebe) then export to wav, import to Adobe Audition, trim the ends, convert to mp3, tag and upload.
Check out the results for yourself here: Listing of all the MNSpec Writers Group Podcasts.
Now even someone who sucks at math could tell you this process was high-maintenance. It took two to three hours of post-production for each hour of finished audio. For all of the TENS of fans who listened to the podcast.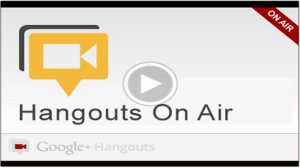 Then I discovered Google's "Hangouts On Air" (or #HOA ) HOA is a feature that allows you to stream a Google Hangout video chat LIVE on google plus, and auto-post to youtube.com when the chat is completed. So instead of hours of audio post-production, I figured I could switch to HOA, stream the meetup in a video hangout, which not only added the freakin' video, but also gave our group the ability to remote-in to the writers' group meetup, plus the presto-uploaded youtube video with all it's sharing/commenting/analytic-tracking glory, and all with NO post-production.
Sheer. Genius.  Or so I thought. [Read more…]